Something To Tweet About
Mary Diamond
Wednesday February 24, 2010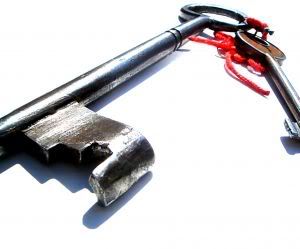 The Keys To Success
Today's social networking sites have evolved into the best public relations tool in the long history of the field. Facebook, initially geared towards connecting students with old friends after graduation, is second only to Twitter in it's use by companies that really know what works.
According to this recently published study produced by Burson-Marsteller, a global leader in public relations, 79% of the top 100 companies in the FORTUNE Global 500 index are using one or more social networking sites to communicate with their customers or stockholders. If you've ever wondered whether or not to get your business in on this rapidly growing trend, these numbers should get your attention.
Data collected between November 2009 and January 2010 shows that Twitter is the most popular site, and as of the study 82% of the companies had posted tweets within the last week. According to this interview with Judith Olson, professor of Infomatics at UC Irvine, it's not just posting your company updates on the web that establishes trust with your customer base, however. When your audience is unable to rely on trusted communication markers like body language and vocal inflection, they base their trust in you on how quickly you respond to them.
Information can be delivered and processed up to the minute on today's web, using services like these. Your audience and customer base are looking for recognition and responsiveness from the online outlets offered by the companies they patronize, and because they are using these applications themselves, they know how easy it is to shoot off an email or a comment reply. Feedback is an invaluable tool for any business owners who's willing to adapt to the needs of his or her customers. New sites are popping up every day that allow customers to review their experiences and immediately share or link to those reviews on their Facebook and Twitter feeds. That means that a scathing review like this on a site like Yelp.com can be viewed within minutes by hundreds or thousands of people. On the other hand, great reviews and praise for speedy helpful responses can also been seen as quickly by as many people, making your business practices look golden.
How difficult is it to step into this trend with your own site? Not difficult at all, if you've got a decent Content Management System worked into the design of your custom web site. Our clients can attest to the ease with which they can log into their sites and update information at any time. This is the key to successfully utilizing these social media outlets to increase your visibility and reputation online. When changing around your website is as easy as clicking a dragging a menu item higher on the page or double clicking a block of text and re-typing it, you can stay up to date and give your visitors peace of mind. They'll know that your site is maintained and relevant, because that Twitter post you put up 45 minutes ago is on a live feed right there on your home page. The best part is, you can update these things yourself or outsource a content manager without paying outrageous fees for a complete re-do on your site code or design.
Momentum Workshop can help you to develop an online presence that will put your customers at ease by allowing you to communicate back and forth with them on a daily basis. It is the sharing and recieving of relevant information that keeps your business moving in the right direction with each new patron's experience, both online and in person. We're putting the power to change the face of your business into your hands -an advantage that will give you the competitive edge where it counts. Establish your business as a friendly contact in the minds (and on the profiles) of your followers and friends, and you'll keep them for life.
---
blog comments powered by

Disqus